If you are looking for a luxury hotel video production company in the UK then TMC are the market leaders, working with the world's most recognisable and iconic hotel brands.
The UK's Leading Hotel Video Production Company
The Marketing Café is the UK's leading hotel video production company with a portfolio that includes some of the world's most recognisable and iconic hotel brands. We've created advertising and marketing films for the likes of Fairmont, Waldorf Astoria, De Vere and QHotels.
As well as luxury hotel video production services, a key aspect of what we do is the generation of innovative ideas and ground-breaking content. We are always looking to raise the bar by striving to make each new production better than the last. We don't just constantly challenge ourselves but push our clients to explore new creative boundaries, resulting in hotel video productions that are fresh, unique and compelling. Ultimately this helps us deliver the excellent return on investment our customers all know us for.
Our experience in hotel video production is unrivalled in the UK. Our clients include many five star luxury hotels and resorts, such as The Grand Brighton, The Belfry, Fairmont, Waldorf Astoria, Village Urban Resorts and Cameron House in Loch Lomond.
Whether you're running a prestigious city hotel, a beautiful boutique establishment or a quaint bed and breakfast in a sleepy country village, we create stunning hospitality video to suit any business model.
All of our hotel video productions follow a highly creative and individual approach. Much of what we produce has never been seen before in the hospitality industry. In addition to this we are always looking to raise production values with the use of the best equipment including steadicams, aerial drones, dolly tracks and jib arms.
We start a project by first discussing what you want to achieve. Then we come back with creative ideas. This then leads into the storyboarding, scripting and planning process. Finally, we set a date for filming and usually shoot over two days, depending on the size of the hotel and the amount of footage needed. A key part of the planning process is agreeing scenes, who will appear and where the talent will come from.
Once we have filmed all the content our talented editors will then bring it all together to create the final cut.
Content for a hotel video production can include many things. Usually we produce an overview video of approximately 2 minutes. In addition, we often produce 'focus edits' to showcase key aspects of the hotel such as food & beverages, leisure, spa, golf and meeting rooms.
Video is a great way to show potential guests around the hotel, but it can be so much more. For example, short branded videos could include a series of 'how to' guides from cocktail mixing to making the perfect bed.
The Marketing Café are a delight to work with and have met all of our expectations – from budget, to deadlines to quality. The whole business has been impressed with the final product. The expertise and attention to detail is regularly applauded.
THE FINEST HOSPITALITY VIDEOS
Filming in a hotel requires good organisation especially when working in uncontrolled environments. We manage all the storyboarding, scheduling and planning in advance with our hotel video clients. Based in beautiful South Ayrshire and London, our talented film crew can cover every part of the UK and regularly operate overseas.
We know hotels are busy places and can't shut down for filming, which is why our experienced account managers will properly manage the project, ensuring the logistics are taken care of before the cameras start to roll.
Hotel and leisure brand film is beginning to come of age and many forward thinking brands have been actively creating video content for years. Never before has the opportunity been so great for hotels to really engage their audience with innovative video content.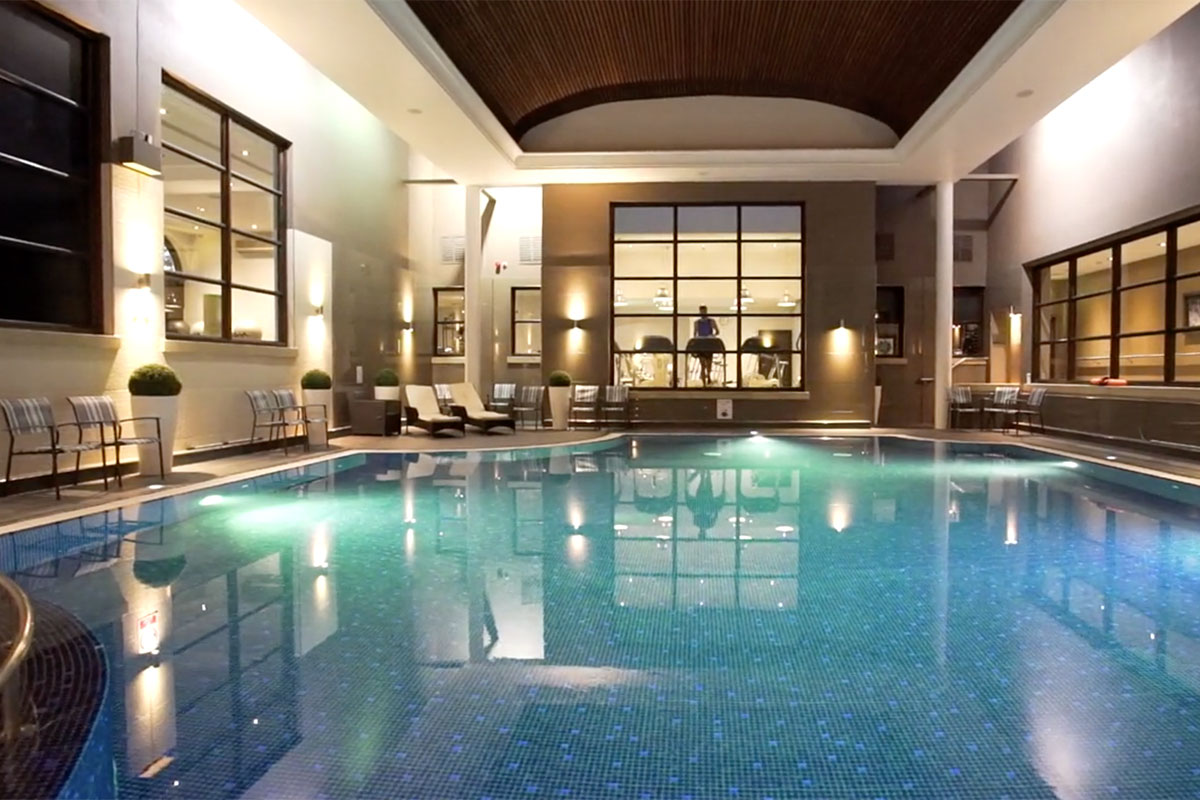 BUILDING HOTEL BRANDS WITH VIDEO
As one of the UK's top hotel video production companies, we work with some of the UK's most renowned hotels and resorts. From large golf resorts to small luxury boutique hotels we've created promotional hotel videos and branded film of all kinds for just about every type of establishment.
From London to Edinburgh and beyond, we devise hotel video marketing strategies to ensure the unique character, culture and values of your company is effectively communicated, helping to establish your brand as well as boost your bookings.
You may have resisted commissioning video up to now. This could be because of cost or maybe simply due to a lack of high quality content in the hospitality sector. Hotels are starting to embrace video in a big way now, so it's important not to get left behind. At the Marketing Café, we offer affordable yet outstanding quality for all our hotel clients, no matter how big or small.
Why not get in touch with one of our friendly team at TMC to find out how we can help put your hotel marketing on the map.
For more useful information please feel free to view this Hotel Video Production Guide.